Uncommon Practice
THIS CD CONTAINS SEVEN COMPOSITIONS IN JUST INTONATION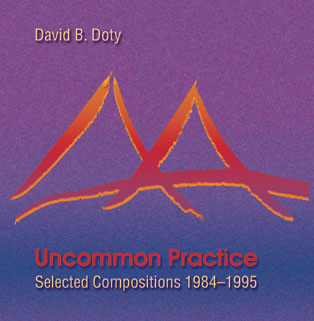 in diverse styles—ranging from short "fractured pop tunes" to extended orchestral movements—realized by means of MIDI technology. My principal objectives in creating this music were twofold: to explore some of the novel possibilities offered by Just Intonation and to make emotionally and intellectually satisfying music. I believe I have achieved both of these goals to a significant degree.
——David B. Doty, 1998
Ordering
I am not currently selling Uncommon Practice CDs directly. Physical CDs are available from CD Baby and Frog Peak Music. Downloads are available from the iTunes Store and many other sources.